Płytka mocująca do pokrycia dachowego 375x375mm CWL
Mounting plate for roofing with dimensions of 375x375 mm CWL - Made of high-quality stainless steel H17 1.4016, ideal for use in photovoltaic systems. This is a safe and versatile solution that provides durable mounting of elements on roofs covered with asphalt or plastic materials. The mounting plate can be easily installed above or below the existing roof membrane, ensuring an aesthetic appearance.
Measuring 400 x 400 mm for welding, the mounting plate provides secure and durable mounting without the need for additional mechanical fastenings. The membrane, in accordance with EN 13707:2004+A2:2009 standards, should meet specific requirements, such as:
• Tensile strength in the longitudinal and transverse directions min. 300 N/50 mm according to EN 12311-1.
• Tear resistance min. 150 N according to EN 12310-1.
• Shear strength at longitudinal and transverse joints min. 500 N/50 mm according to EN 12317-1.
• Peel strength.
This comprehensive approach to installation ensures not only a robust but also an aesthetic solution for photovoltaic systems on roofs.
You might also like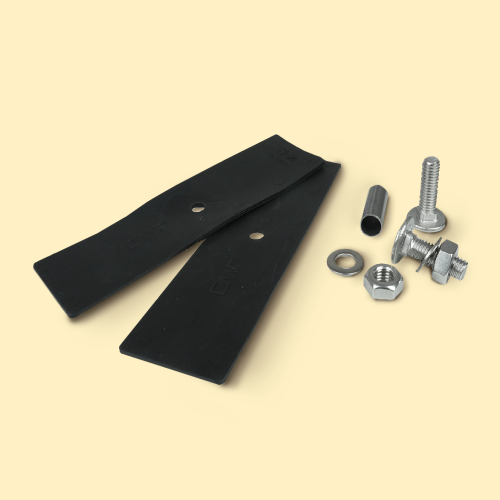 No customer reviews for the moment.